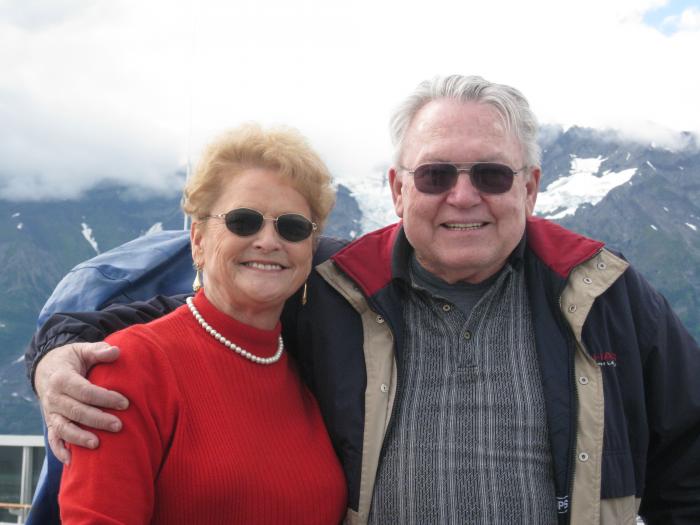 (Evelyn White & Richard White)

Evelyn and I recently took our third Inland Passage Cruise to Alaska on the Celebrity
Millennium. Our ports of call were:
Vancouver, British Columbia
Ketchikan, Alaska
Icy Strait Point, Alaska
Juneau, Alaska
Skagway, Alaska
Seward, Alaska
All were terrific.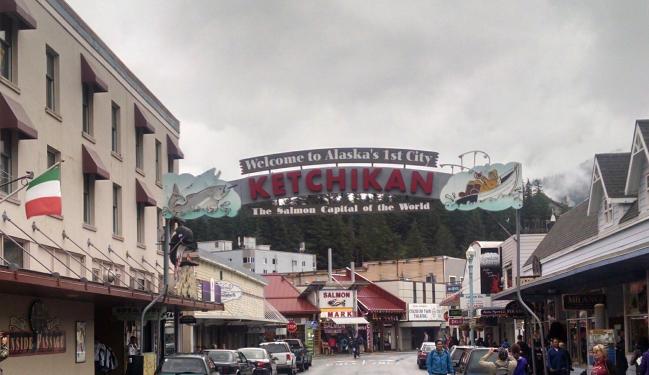 While cruising, we sailed to and viewed the Hubbard Glacier from the cruise ship
for several wonderful hours.



                                                        (Hubbard Glacier from the Ship)



                                                                          (Hubbard Bay from the Ship)

The day after leaving the cruise ship, we took the Resurrection Bay Day Cruise 
which provided whale and wildlife viewing really up close and personal.



                                                                          (Whale in Resurrection Bay)

This cruise was made even more exceptional due to the 7 day fully narrated motor
coach/train trip from Seward Alaska to Fairbanks Alaska. We traveled by Coach
to Anchorage for a delightful day. Leaving Anchorage by luxury train with great
meals we viewed beautiful snowcapped mountains, rivers, lakes, forests, wildlife
even Sarah Palin's fence.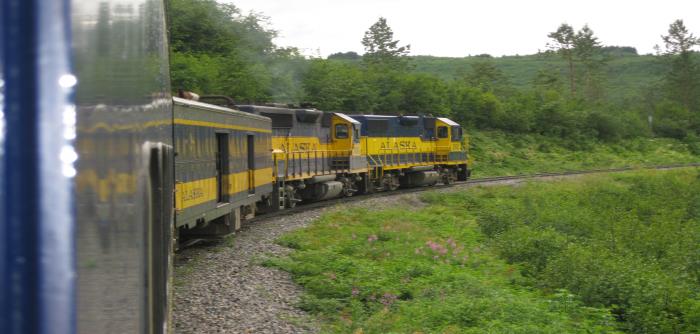 Arriving in Talkeetna a small quaint Alaskan City, we feasted on Fresh Crab
and met Stubbs, the only yellow cat ever elected to be the Mayor of a city.
On by train to Denali we took the extended park tour on park buses 62 miles 
into the Park and back. Awesome scenery, bears, moose's and elk easily seen
from the bus while viewing more snow covered mountains, even a few glimpses
of Mt McKinley. Great trip.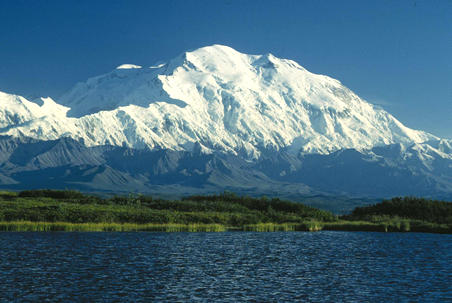 Our adventure ended in Fairbanks. Not enough space to tell of all the great side
trips. Great meals, almost enough fresh crab and salmon. Touring is very enjoyable
and a great way to spend your retirement...

Richard and Evelyn
---
Do you have an adventure you'd like to share on our blog? E-mail Brittney at b.rindlisbacher@lpl.com and we'd be more than happy to feature you!
Inclusion on this site does not imply a recommendation of the advisor's services or abilities or indicate a favorable client experience.