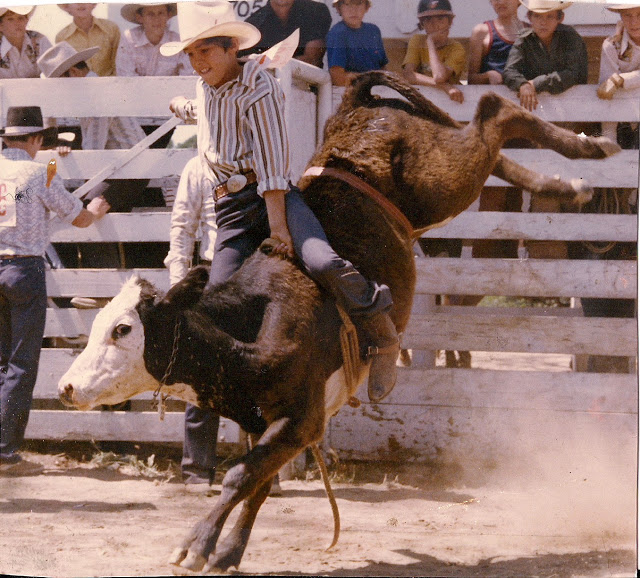 Rodeo has played a major part of George's life for the better part of 30 years. He has participated in the sport his whole life (check out his first rodeo picture above)! Though his real run began while competing on his high school rodeo team and then continuing on through college with a rodeo scholarship. 

Over the years he has competed in many circuits such as the Professional Rodeo Cowboys Association (PRCA), California Cowboys Professional Rodeo Association (CCPRA) and more recently, the National Senior Pro Rodeo Association (NSPRA: affectionately nick-named the Wrinkle Rodeo!) If you're a client of Veater Financial Group, you may have seen a part of his buckle collection outside his office: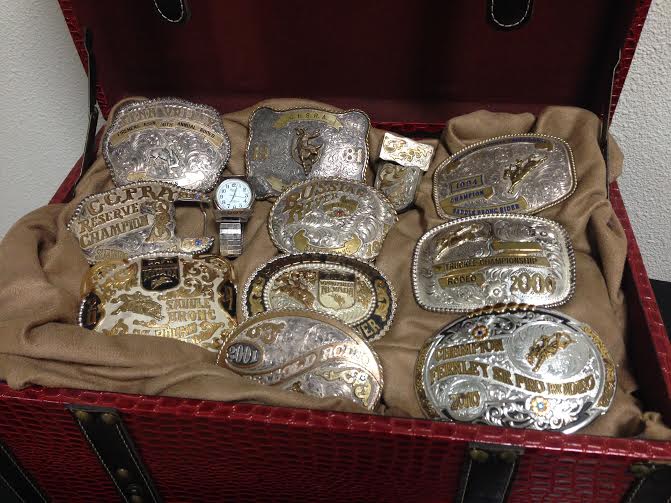 After a short hiatus during recent years, he decided his rodeo days were not over and was determined to jump back in! This year, he competed in the California Cowboys Professional Rodeo Association (CCPRA). Throughout this summer and fall, his Saturdays were spent traveling around California and competing with a group of about 14 other riders.

Averages were taken for the season and as it turned out, he went into the Red Bluff Finals neck-and-neck with an 18 year old named Cameron. Of course, this made for a great story and the rodeo announcers enjoyed using the tagline of the Young Hot Shot against the Grandpa of 3! Despite having some serious complications with his saddle a week prior to the Finals and his closest competition (Cameron) being 34 years younger than him, George had a great final run and was named the 2015 CCPRA Saddle Bronc Riding Champion.
Here are a few shots from this year: